It was a 5K fun walk/run event. The annual event is a memorial in honor of my friend's son who tragically lost his life during his freshman year in college. We were excited to be able to attend this year. My friend has known our son from the when he was a baby and first placed in our home. She has babysat him and given him swimming lessons. Definitely a sweet connection.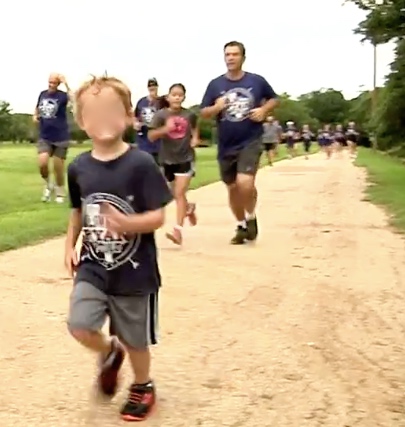 Our son loves anything that resembles a big party. So as things are getting organized, he is running around playing, laughing and talking to everyone. They gathered us for a group photo. Everyone held helium-filled balloons. I put my son on my shoulders so he could see. Then they fired a starter's pistol. A small flock of white dove took to the sky followed by hundreds of blue and red balloons.
My son watched with excitement as he climbed down off my shoulders. Anticipation filled the air as well. Then the gun fired again to begin the race.